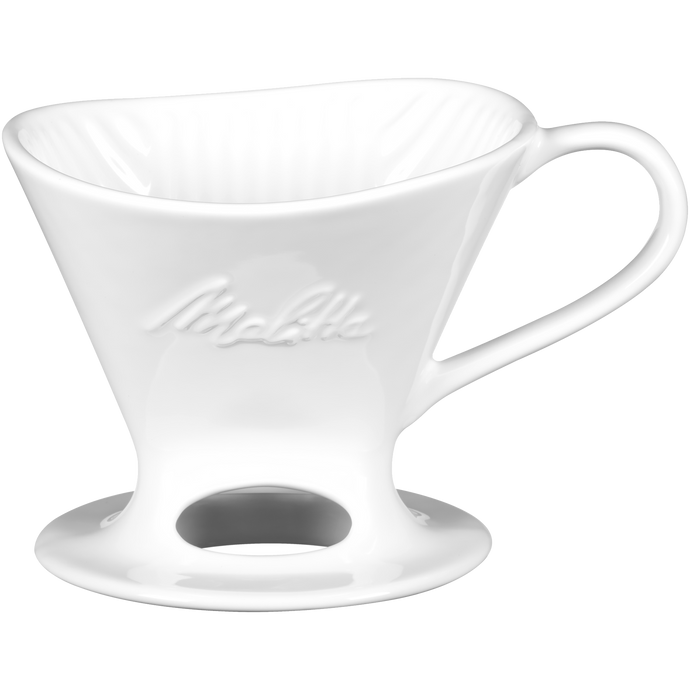 Melitta Pour Over Brew Cone - White Porcelain
Regular price $19.95 Sale
​

Uses #4 cone coffee filters
High-quality porcelain with white gloss finish
Top-rack dishwasher safe
A medium-size drip opening provides a consistent brew and eliminates risk of bitterness.
A ring underneath drip opening that directs coffee flow into mug and prevents runoff.
Full-height ridges within cone provide optimal flavor extraction.
Two viewing holes prevent overflow.
Includes a starter pack of #4 Melitta cone coffee filters.
The Signature Series Pour Over brews handcrafted coffee in three simple steps:
1. Place Pour Over cone on top of mug, insert Melitta cone coffee filter
2. Scoop in your favorite fresh ground Quartermaine coffee to taste
3. Pour hot water (just off the boil) into the cone, fully saturating all grounds